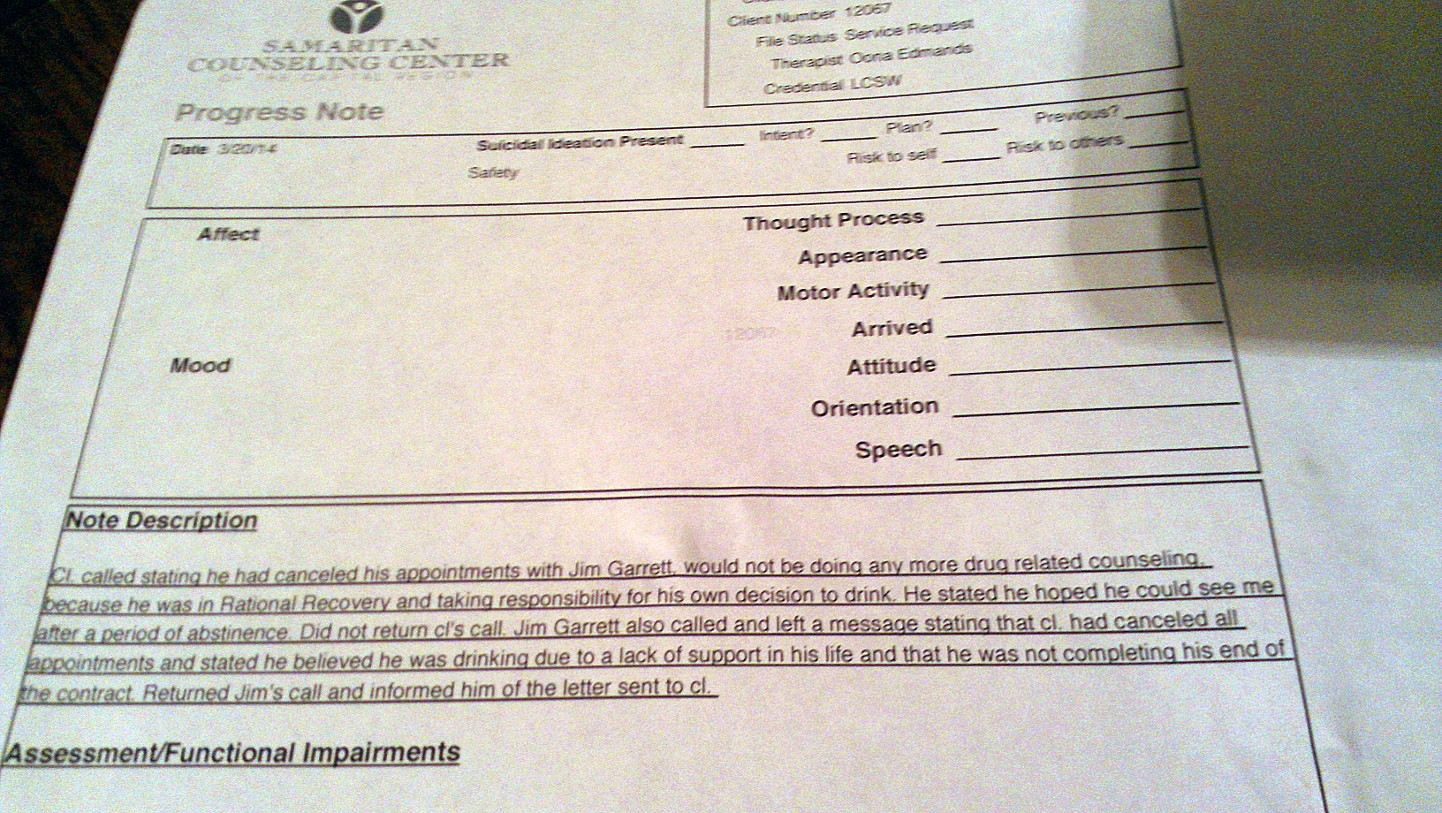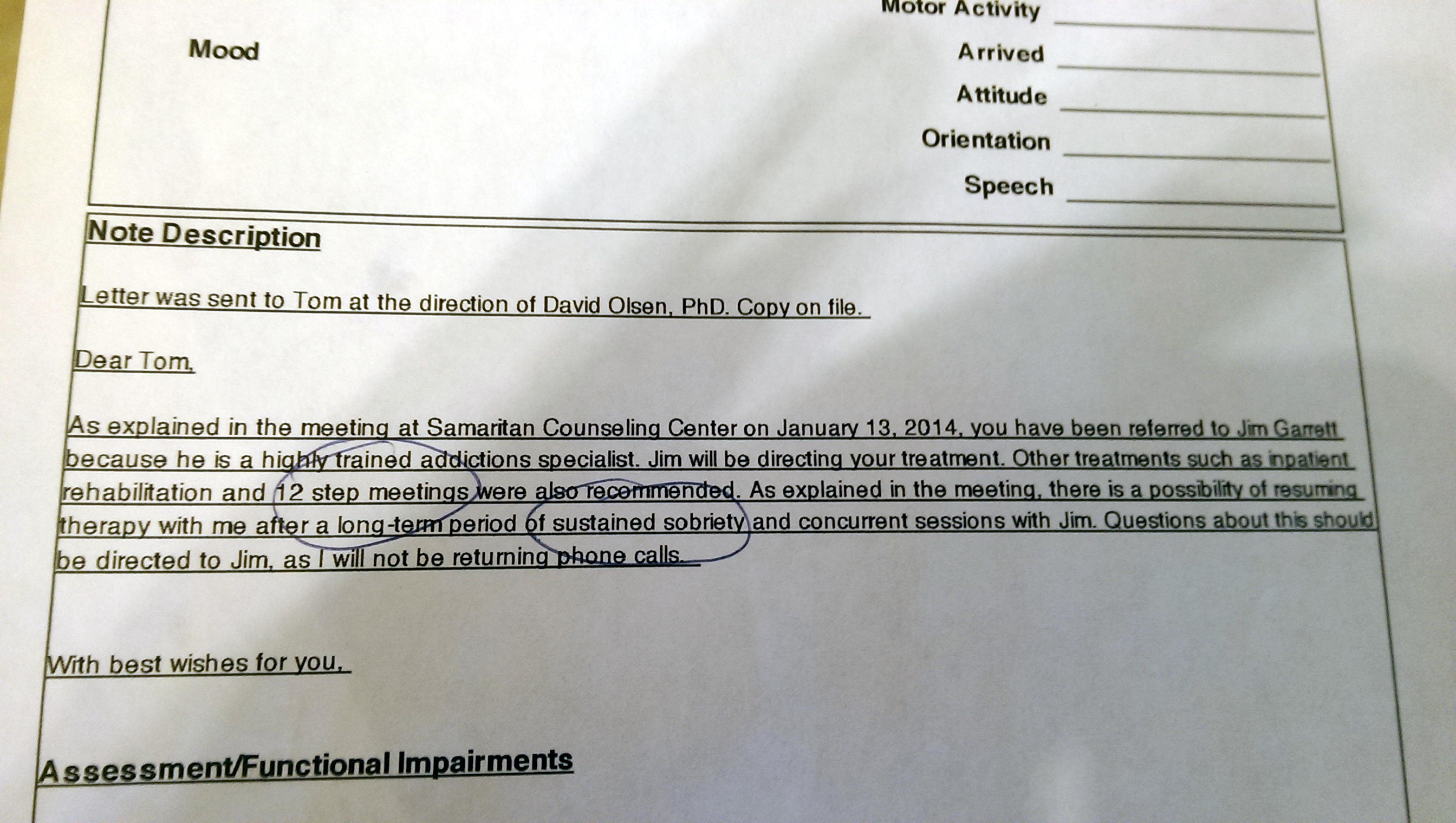 Why was my therapist being encouraged to not speak to me if I didn't do 12-step treatment (I actually already know the answer, and it has to do with James Garrett realizing I was attached to her and realizing he could use that as leverage). I clearly said to her that I wanted to be done with Saint Peters Addiction Recovery Center and James Garrett's nonsense and wanted to speak to her about it, and yet James Garrett and David Olsen both seem to have insisted that 12-step was some kind of requirement for me to resume therapy. I never was allowed to tell her what happened in the treatment she recommended, because they created this game where she was supposed to shun any contact with me until and unless I was 'in recovery' (which had nothing to do with drinking and everything to do with being 'in' AA/rehab).
I've been trying to express this scenario in different ways for about three years now and the NYS Education Department said that pretty much nothing I say makes any sense. So I've kept trying to make sense, pinpointing themes like emotional extortion, gaslighting, and coercion.
Here you can see that those 'recommendations' were actually requirements for therapy at Samaritan Counseling, something I wasn't aware of (I had thought those were negotiable) until the point I was terminated.