It's hard to understand why Samaritan Counseling believes this is the best treatment, and why their accrediting organization Samaritan Institute also does not seem to see any need to address the issue. I'd think most state-licensed mental health professionals would/should see a serious problem with this.
update Jan 20 2020: Samaritan Institute is now called Solihten Institute.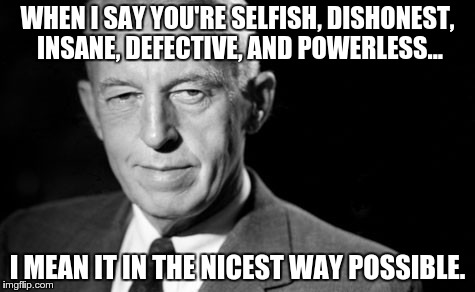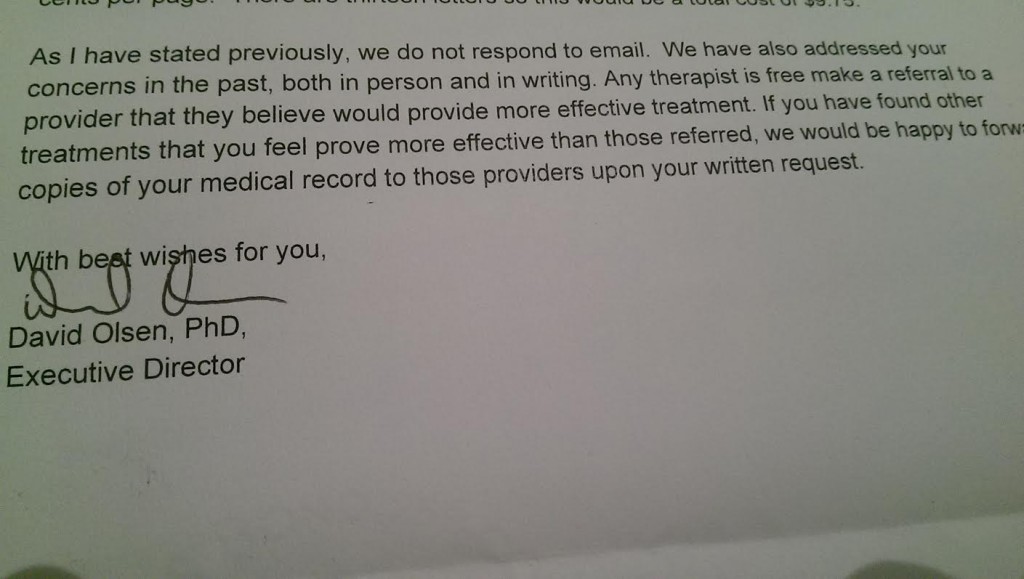 David Olsen, PhD. of Samaritan Counseling Center of the Capital Region has not addressed any of my concerns, since he just kept referring me again and again to AA, (he also told my therapist that I was a bullshitter, taking her for a ride, and was a ticking time bomb) and he never met with me to address my complaint, other than a brief phone call telling me it's my therapist's right to her preferred mode of treatment. Apparently Oona Edmands LCSW is obsessed with the 12-steps, or it's her job to participate in coercive interventions to get 12-steppers paid regardless of feedback from the client.
The one session I had with David Olsen was him telling me I needed to go to inpatient rehab and be 'in recovery (which is code for being an AA member)' if I wanted to discuss anything of this my therapist. Over the course of many months, she seemed to agree to discuss it with me during several times that I asked for a discussion, but then changed her mind after talking to the interventionist James Garrett or her supervisor David Olsen. My last correspondence with him sent me two prior 12-step referrals and told me my complaints are not 'technically' a part of my clinical record.
Jenness Clairmont the Clinical Director (now in private practice as Forest Clinical Services), is on the New York State Office of Professions who manage licensing of therapists, and officially see nothing wrong with 12-step rehab coercion according to two State Education Department Investigators). She also refused to address any of my concerns; she simply re-referred me to the 12-step interventionst and banned me from any future communications with any Samaritan employee. I don't see how that's clinically addressing anything.
The weirdest thing was that I couldn't even post a Yelp review about this. Yelp repeatedly told me that my review had some kind of problem with it, brought to their attention by 'community request'.
The last I heard from James Garrett, the creator of the coercive ARISE intervention method which is in wide use by 12-step rehabs, was that he told my therapist to keep clear boundaries with me (ironically right after I told him I wanted to file a complaint) and he 'confirmed' I'm Axis 2 (personality disorders/mentally retarded) for wanting to tell her what he does (coercive rehab referrals).
update 2020: I've since found out that James Garrett was charged with five felonies by state police and pleaded guilty to a reduced misdemeanor crime. Samaritan Counseling has not acknowledged it.
For some reason, after 6 months of James Garrett advising everyone to keep ignoring my complaints about his 12-step 'treatment', David Olsen, Jenness Clairmont and Oona Edmands all seemed to find it surprising and sad that I had no intention of paying him another dime. They had lost me. There was absolutely nothing they could do to help me see that I was crazy for thinking 12-step rehab is a big fraud.