update Jan 20 2020: Samaritan Institute is now called Solihten Institute.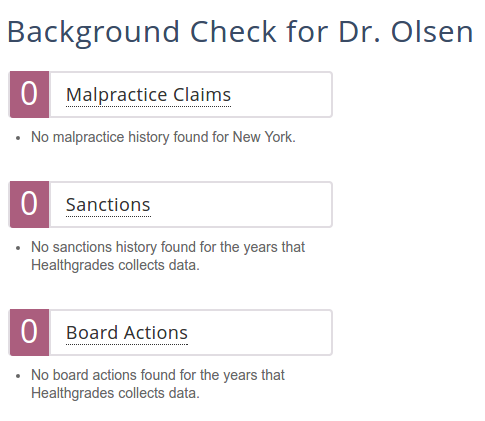 David Olsen is on The Samaritan Institute Board of Directors (or he was when I wrote this), and he's also the highest paid Executive Director of Samaritan Counseling Centers, which I'm sure has made it awkward for any serious complaint procedure to ensue.
He also supervises therapists (a few hundred supervised hours are needed to gain an LCSW license) and does paid CEU (Continuing Education Units) courses so that therapists across the state can retain their licenses. Yet he refuses to acknowledge very simple facts about 12-step problems. That's a shady situation, don't you think?
This is similar to how it was difficult to complain to the New York State Office of Professions about a member of their own board. I haven't had much luck in general, but I can give a few ideas about who to complain to: Department of Health and Human Services, the state licensing boards, the professional organizations if any (like NASW, AAMFT), Higher Powers in the organization itself, Civil Rights associations, Organizations for Separation of Church and State (AU, FFRF). The Federal Trade Commission. Better Business Bureau, Angie's List. Local, state, and national politicians. State social service organizations (like OASAS). Heck, I suppose you could file a police report since rehab fraud is most certainly theft by deception. You can also complain to business community networks who may want a heads up about what their members are involved with. Nothing seemed to really get addressed for me, but I still think this is important so I made this website.
Here, though, is how it's supposed to work with complaints toward an Executive Director at a Samaritan Institute accredited Center. If this process had actually happened, then I would have received some kind of notice from Bev Shrumm, the Chair.
"All employees, contractors, and consultants are expected to maintain compliance with the ethical standards of the professional organizations and licensing/credentialing boards with which they and the Center are associated.
Procedure:
1. When an ethical violation is alleged against any employee, contractor, or consultant, the executive director will be notified. The executive director will undertake an initial inquiry and in turn notify the chair of the board or the chair's designee. When an ethical violation is alleged against the executive director, the board chair will be directly notified and take responsibility for all inquiries and investigations.
2. A process, guided by the procedures of the professional organizations and/or licensing boards with which the Center and/or respondent is associated, will be designed to further investigate the complaint and take appropriate action. This process may include formally notifying the appropriate professional organizations and licensing boards of the allegation. Subsequently, those entities could initiate parallel investigations of their own. The risk manager of the Center's liability insurance carrier must also be notified.
3. The board, meeting in closed executive session, will in all instances be informed that an ethical investigation is underway. All minutes and other records of the closed executive session will be sealed and not circulated. The board chair at his or her discretion may choose to limit the amount of information given to the board and may elect to consult with an attorney.
4. The confidentiality of all parties involved will be honored in the context of the laws and regulations applicable to the investigation and its outcome."