This was shortly after being terminated from the 12-step outpatient rehab for complaining about the cost of drug tests and step one worksheets. That was never acknowledged by Samaritan Counseling Center of the Capital Region. Months later, they said my claims to have done those things were 'contradictory' (regardless of the fact that I can prove I was there and paid Saint Peters Addiction Recovery Center (SPARC) a lot of money and the most recent interaction before I was terminated from there was with a young counselor who asked me if I could get sober 'for her' and had me draw a picture of what 'powerlessness' looked like. I drew a dead man.). In the first few months of this nightmare, I was required to go to an inpatient 12-step rehab, and refused.
"Case discussion with Oona Edmands: agreed that Tom will need to have two months of sobriety and weekly sessions with me before he could see Oona Edmands." – James Garrett 3/17/14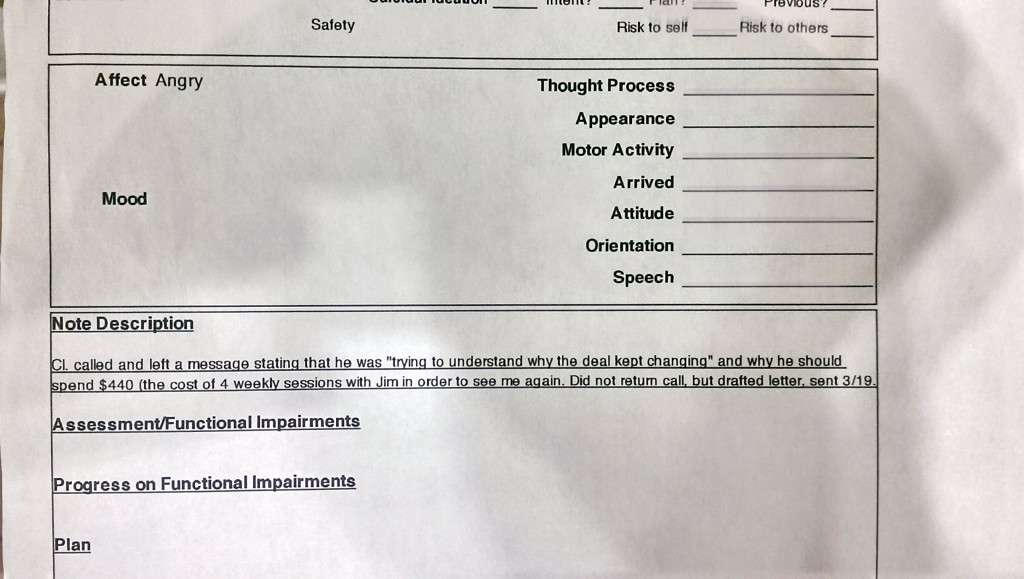 "See me once a month for 'trust building' sessions and get approval to have appointment with Oona Edmands after two months" – James Garrett 3/26/14
(at this point my trust of him was rapidly declining after nearly a year of jumping through his increasingly expensive hoops).
Why was my therapist being encouraged to not speak to me if I didn't do 12-step treatment (I actually already know the answer, and it has to do with James Garrett realizing I was attached to her and realizing he could use that as leverage. He wrote a whole book about doing that. and you can see the reviews here.) and you can see that he was at the time charged with five felonies for this kind of nonsense here. I clearly said to her that I wanted to be done with Saint Peters Addiction Recovery Center and James Garrett's nonsense and wanted to speak to her about it, and yet James Garrett and David Olsen both seem to have insisted that 12-step was some kind of requirement for me to resume therapy. I never was allowed to tell her what happened in the treatment she recommended, because they created this game where she was supposed to shun any contact with me until and unless I was 'in recovery' (which had nothing to do with drinking and everything to do with being 'in' AA/rehab).
I've been trying to express this scenario in different ways for about three years now and the NYS Education Department said that pretty much nothing I say makes any sense. So I've kept trying to make sense, pinpointing themes like emotional extortion, gaslighting, and coercion.
"Tough-love programs often ritualize emotional testimonies and require testimony about conversion experiences as a prerequisite for release from treatment. Because there is no scientific evidence to validate the safety and efficacy of coercive methods, these anecdotes are the "hook" that this multi-billion dollar industry is built upon." – Setting the Record Straight
Here you can see that those
'recommendations' were actually requirements for therapy at Samaritan Counseling, something I wasn't aware of (I had thought those were negotiable) until the point I was terminated.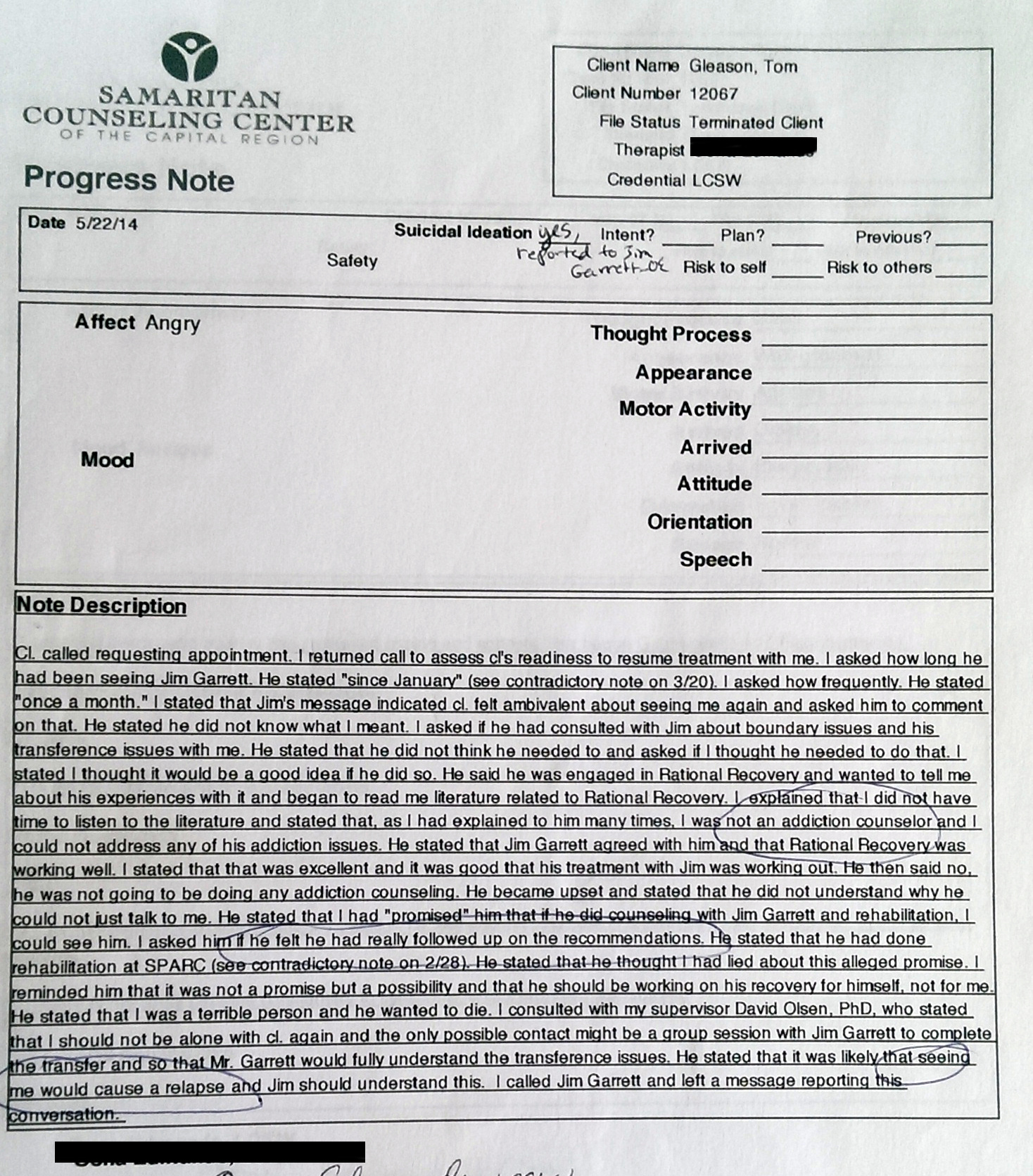 I continued to see James Garrett and try to negotiate to be 'allowed' to speak to the therapist about this 'preferred treatment' that she recommended for about a full year before terminating me with suicidal ideation and the 'boundary issues' of wanting to discuss the treatment she insisted I engage in for the 'possibility' of having my complaints acknowledged. I never did get to tell her about what happened in the treatment. In fact, my letter attempting to explain the situation got me a response from the Clinical Director Jenness Clairmont (who now promotes Gamblers Anonymous) and Executive Director David Olsen "to inform you that under no circumstances will any further personal contact with the center, its satellites or its personnel be allowable."
Apparently, James Garrett thinks my attempts to complain about this are 'Axis 2′ behavior. What I would like is for Oona Edmands to acknowledge that agreements were made and that the way I was being treated under the direction of David Olsen and James Garrett (both confirmed 12-steppers) was unreasonable and weird.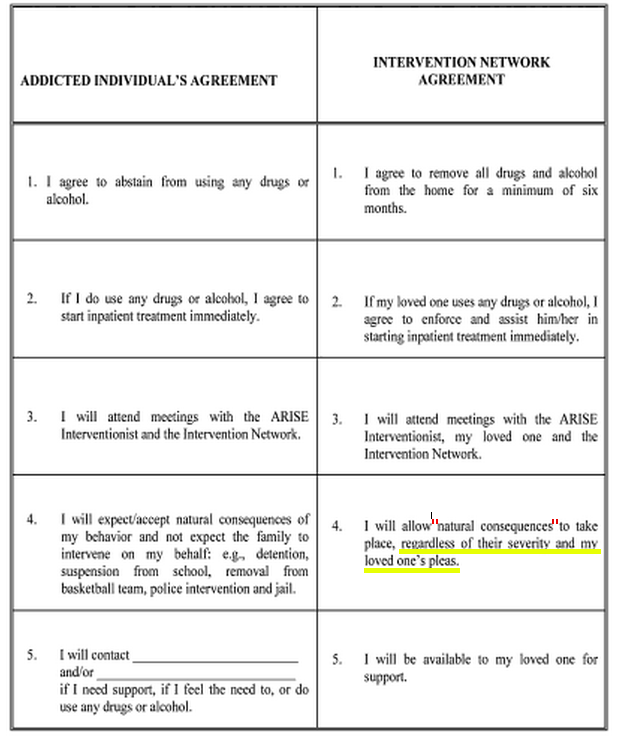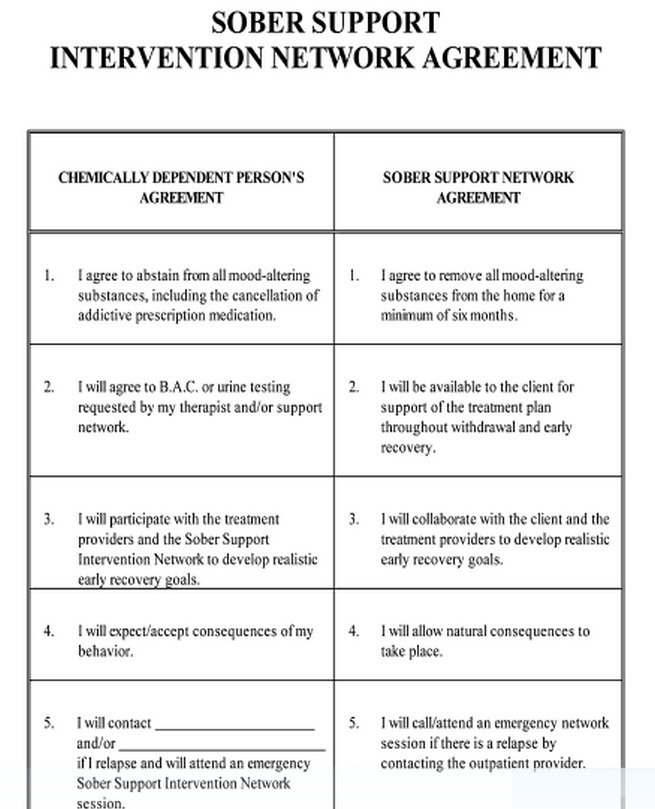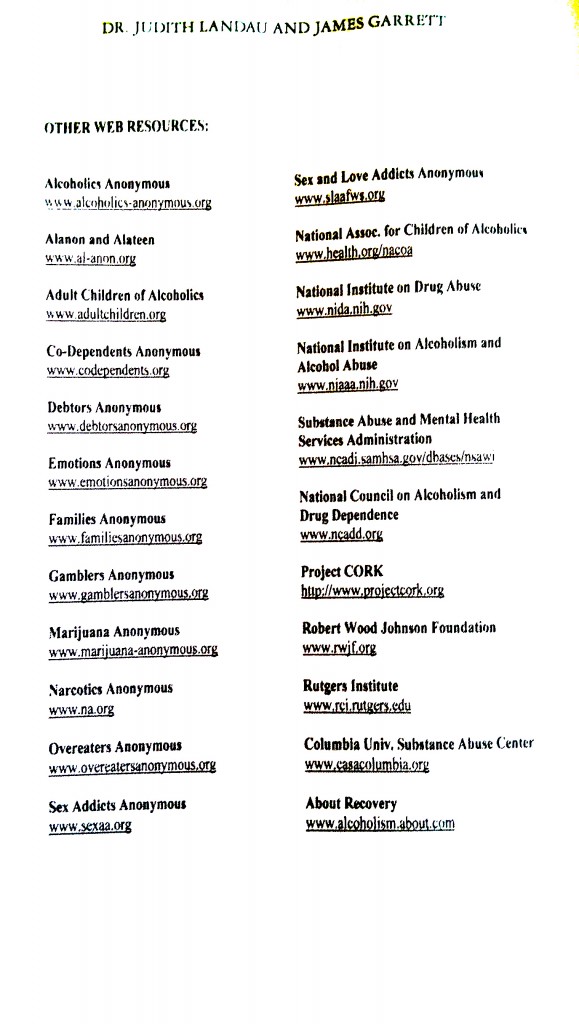 I've spent the last three years of my life trying to understand why nobody in NYS Government seems to see the problem here.